Combat sports are currently one of the most watched sporting events in the world. Fans rave about the intense melee combat and multiple combat styles. However, MMA is a sport where these fans can get all the thrilling experience of a fighting event and enjoy a variety of interesting fighting personalities.
MMA is not as predictable as other sports because it all depends on the strength and determination of the fighter. Therefore, it is difficult to decide an outright winner and fans are always looking for more and more MMA predictions fights.
Moreover, as the fame of MMA continues to grow, the best countries in the world are now taking an interest in the sport. Additionally, with fighter safety now a priority among major MMA competitions like the UFC, the dangers associated with the sport have been minimal.
Countries where MMA is becoming increasingly popular
There are several countries with interesting MMA fighters and events. Follow this article which discusses some of these countries.
● The United States of America
America is a leading nation when it comes to MMA. They have an extensive roster of fighters and multiple training centers. Additionally, they are a talent hub for fighters due to their ability to develop young fighters. Additionally, the most popular MMA promotion, the UFC, originated in the United States. UFC 1: The debut was in Denver, Colorado, and since then America has hosted several MMA fight events.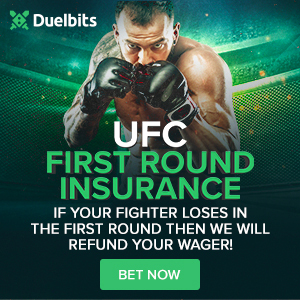 When talking about famous names in MMA history, America has created many elite fighters. They have world class fighters like Jon Jones, Dustin Poirier, Tito Ortiz and Ronda Rousey who were once champions.
● Russia
Russia is a power when it comes to the caliber of fighters it produces. Their fighters are expert grapplers and always fight on the ground. In addition, their good experience in wrestling makes them difficult opponents to face.
The most popular Russian MMA fighter to grace the octagon is Khabib Nurmagedov. The former UFC lightweight champion went undefeated throughout his UFC career.
● Brazil
Brazilians are one of the most modern fighters in MMA. Their blend of multiple fighting techniques is one of the reasons fans love watching MMA. Additionally, many are champions in their ability to introduce Brazilian fighting styles like capoeira and Brazilian jiu-jitsu. Brazil has created MMA champions in Charles Oliveira, Adriano Moraes and Anderson Silva.
● Singapore
When it comes to MMA fights in Asia, Singapore is the leading country. The country hosted a major UFC competition which later sparked the country's interest in MMA. Royston Wee is the most famous MMA fighter from Singapore.
Why do many MMA fighters train in America?
America has one of the best combat sports training facilities. Many countries send their fighters to training camps in the United States, where they compete against other foreign competitors. Additionally, they can learn and test their expertise in various fighting techniques and styles with multiple sparring partners.
The popularity of MMA is now on a global level. The UFC is the most popular MMA promotion, and many of these events are currently accepted in different countries. Therefore, with many fighting competitions now introduced in MMA, fans are sure to enjoy the best fighting experience.